Zerma Specials
Zerma Low Speed Granulators
Zerma Low Speed Granulators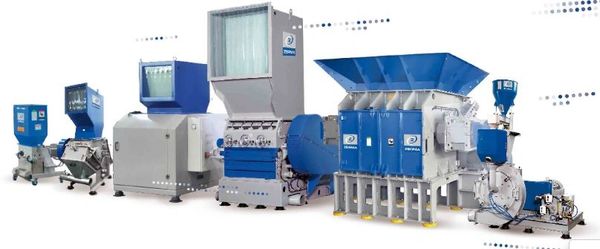 ZCS - Shredder / Granulator combination
The ZCS series combines a shredder and a granulator in a space saving arrangement. They are ideally suited for in house applications where space saving is of the utmost importance. The slow speed and high torque of the shredder combined with the ability to use a small screen in the granulator allow the machines to be used for a wide variety of products with an immediately reusable end product.
PM - Pulverizers
The ZERMA disc pulverizers are mainly used for the fine grinding of PVC from pipes and profiles. They are commonly used in combination with a ZERMA granulator, adding a ZRS pipe shredder they form a three stage highly automated recycling system for large diameter pipes.
ZHM - Hammer mills
ZERMA hammer mills are designed for brittle materials that can contain a high degree of contamination. Common applications are construction waste and e waste.
ZTTS - Fine shredders
ZTTS shredders are used for fine grinding of rubber chips or MSW streams. These shredders do not use a hydraulic feeding system but rely on gravity. The rotors in these shredders are designed to handle contamination better than a granulator would.